Orangeville granola initiative feeds the community in more ways than one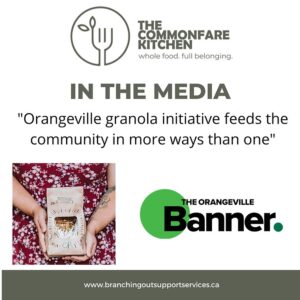 Thank you to Matthew Strader from the Orangeville Banner for this wonderful article.
A granola made by those who are neurodiverse, to support those who are neurodiverse
Lack of opportunity, education, equality and employment.
The above are typical for the neurodiverse community. And they are the factors that an organization like Orangeville's Branching Out Support Services (BOSS) are always working to change.
So how about a yummy bag of granola?