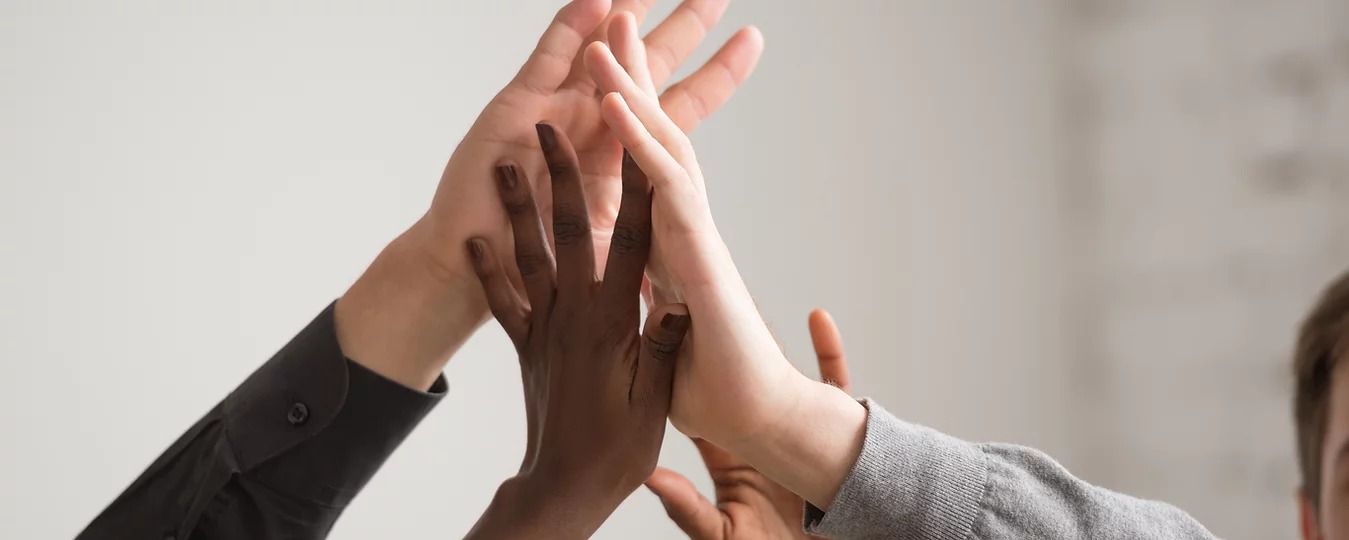 Branching Out Support Services are covered by SSAH and Passport funding
We know you need flexible, creative and interesting services. We try to provide this by offering choice in service solutions that will fit into your family and care giving circumstances. Read on to see what might work for you. There will be questions - give us a call, we'd love to chat with you in person about how we can help.
Here are the 3 main areas of services we have available. We aim to offer as many choices as we can - if you have ideas for services or would like to join us to share a skill or teach a class, drop us a note. We love to involve our community when ever we can!
DAY SERVICES FOR ADULTS WITH NEURODIVERSITY
From 9:00am - 4:00pm Monday through Friday Branching Out Headquarters is home to an active, professionally supported day program for adults with a variety of developmental diagnosis. In day program the focus ranges from social, to recreational, to job skills, to work placement opportunities and MORE. Life skills takes a primary position in daily activities however, our greatest emphasis is on relationship building and creating long lasting community based connections.
​At Branching Out Day Service extends far beyond typical day services! We have a variety of fun, holistic and engaging programs that may fit your life.
Our adult day service is designed by the adults in the group and includes: community volunteering, life skills, recreations such as dance, drama, fitness and yoga, arts and culture, courses such as Safe Food Handling and advocacy and more! Our key goal is building strong relationships with each other and the community.
We also have social groups and day trips that are fun, supervised, safe and expand your world!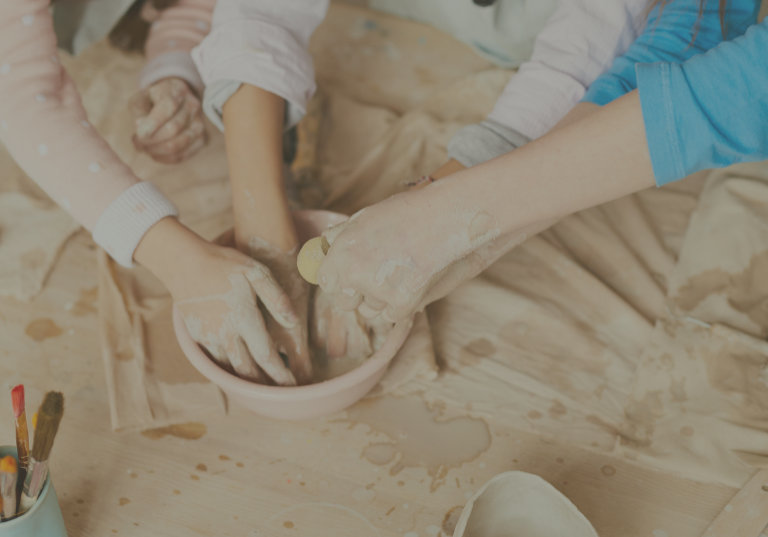 A multi-channel community campaign to connecting users
Choice services offers a full range of classes, workshops and experiences that YOU can choose from ... come to one, or come to them all, it's your choice. Choice services offers all the same opportunities as the day program but you don't have to sign up for the full day. You can come to classes that suit you, meet new people and learn new things! On offer are classes like dance, karate, art, swimming, tai chi, creative movement and various workshops. Many of our activities take place in the community in amazing spaces like the karate dojo,  dance studio, library, recreation centers and local green space.
​What do we like to say? It's YOUR choice!
At Branching Out Support Services we recognize choice is incredibly important and when we provide choice to each other, we also provide respect.
So choose the classes, workshops, and engagements that you love! You don't have to be a part of our adult day service to jump in and participate. Keep an eye on social media to see what the monthly choices are (Dance, yoga, fitness, art, movie nights, day trips and MORE!) and sign up for the ones that make you happy.
It's your choice.
COMMUNITY SUPPORT SERVICES

(Family and Individual Support)
Evenings and weekends are time for fun with friends. Branching Out offers therapeutic groups, mentoring groups, day away trips, parties and social events. We work in collaboration with other organizations to make all these things possible! Our goal is to offer opportunities for people with differences to engage in their community with the supports they need. We all know that social isolation can impact mental and physical health and by hosting and providing learning and recreational activities we can reduce isolation, encourage connections and keep everyone safe and supported.
It's a Win, Win!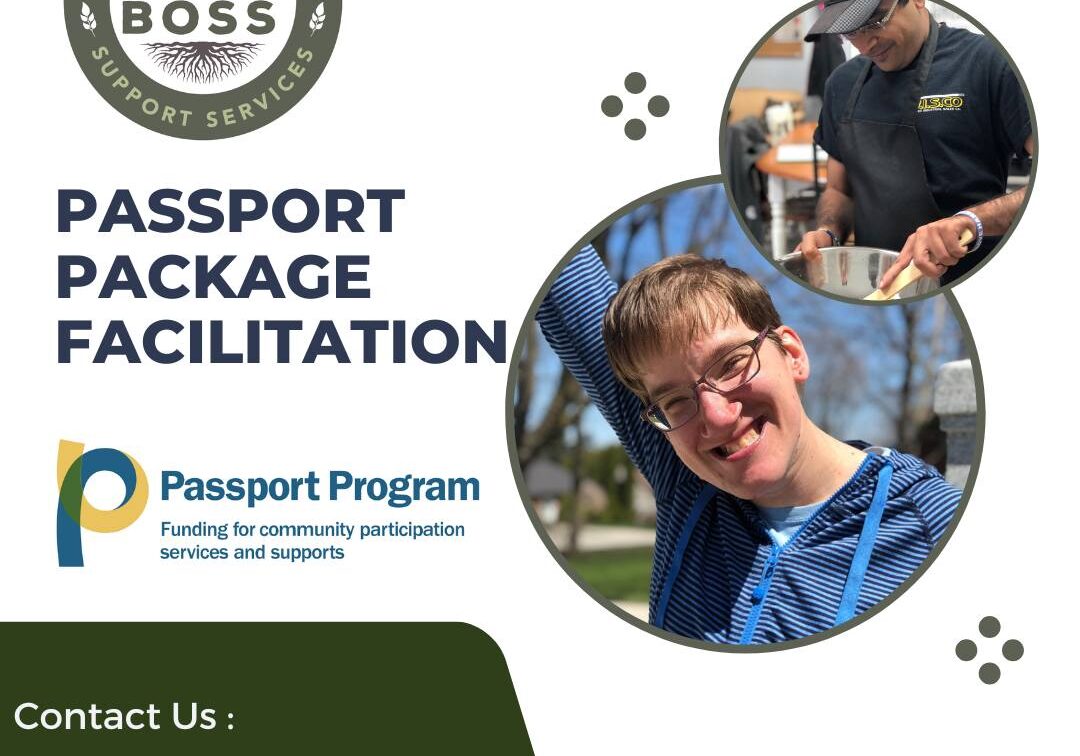 COMMUNITY SUPPORT SERVICES

(Passport Package Facilitation)
Do you receive Passport Funding? We can help.
Branching Out Support Services is an approved service agency that can support individuals and families with their passport funding including: submitting invoices, doing all the paperwork, keeping a professional records of your spent and unspent funds, have approved items shipped to your door, pay services directly.
Reach out if we can help you manage your passport funding model!
COMMUNITY . CHOICE. CREATIVITY.
Day program intake meeting and forms

Proposal or Quote for individual or family support work (respite)

More information on our services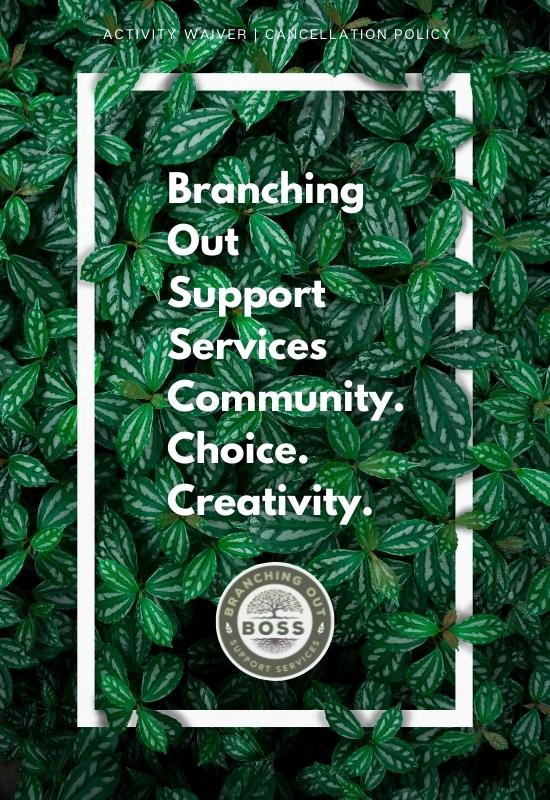 Download the Activity Waiver and Cancellation policy
(needed for participation in most events and opportunities)